We Know You Need Dependable Tools that Last a Lifetime.
It's time you worked smarter and faster, and Matco's ADV Sockets allow you to do just that.
Our best in class ADV Impact Sockets simplify the job and are made to last, because we know that you need tools that work just as hard as you.
What makes Matco's ADV Sockets better than others on the market? More breadth, features and excellent everyday durability.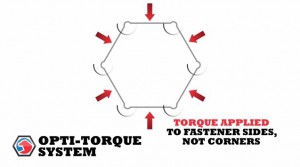 1.) Its Opti-torque system allows torque to be applied to fastener sides, so you can transmit more torque while
2.) The parallel nose down design lets you reach into tight areas, which is a major advantage over tampered nose impact sockets.reducing the risk of rounding corners.
3.) A 150 degree chamfer on the socket end increases the contact area between the socket and the fastener applying 55% more torque. This helps to improve grab and reduce the chance of rounding fastener corners.
See Matco's 1/4" ADV 12 Piece metric 6 Point Universal Impact Socket Set
4.) All of Matco's ADV Sockets have high visibility markings so you can identify them quickly even in poorly lit areas.
5.) Save time on all jobs with ADV's drive end counter sink – it makes for easier and faster loading on pneumatic tools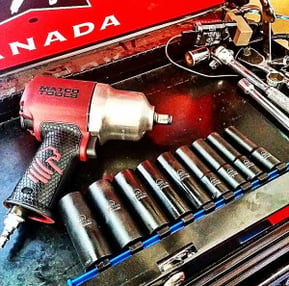 6.) All Matco's ADV sockets are cold formed from high performance alloy steel using precision manufacturing process. Our advanced heat treating process provides the ultimate in strength, durability and consistent performance every time
With many options, the ADV line is one of the broadest and most consistent in the industry. Make your job easier with Matco's ADV Impact Sockets - serious tools for serious professionals.
Speak to your local Matco Tools distributor for more information and to see a demonstration of Matco's ADV Impact Sockets or visit Matco's website at: https://www.matcotools.com/catalog/hand-tools/sockets-bits/