Having the Right Tools Makes the Job Easier.
In the shop, having the right tools for the job is a necessity. At the end of the day, the more jobs you complete means more money in your pocket.
Having the right air tools from Matco in your toolbox gets your customers' vehicles running and back out on the road.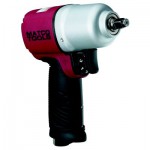 With 370 ft. lbs. of breakaway torque, this Matco exclusive provides a cushioned grip and superior comfort. It features true variable speed performance for precise control during jobs as well as a handle exhaust that directs air away from the work area.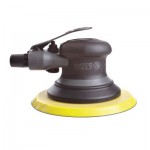 Perfect for extended use in the shop, Matco's Palm Sander has an anti-dust shield system that protects the tool for a longer life. Only 3.5" in height, this sander will fit perfectly in your toolbox taking up very little space. Its tip valve variable speed design gives you full throttle control, and its 3/16" design is great for surface preparation from body filler to paint primer.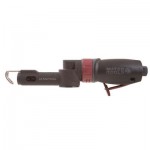 Matco's Gear Driven Air Saw is unstoppable! It functions like a standard air saw, but has one major key difference – a geared mechanism that produces additional torque, providing 87% more power. The MT2219 features a patent-pending, gear-transmitted design that provides more than 200% more cutting capacity than standard air saws. This product will make your day-to-day job as easy as possible.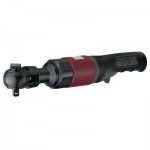 One of the most powerful 3/8" ratchets on the market with 130 ft. lbs. of torque, Matco's Heavy-Duty Ratchet helps you complete jobs fast. Its rapid response, variable speed trigger allows for one finger operation and unmatched control. Bearings on both sides of the gearing increase durability, tool life and cut down on internal friction allowing the tool to run smoother.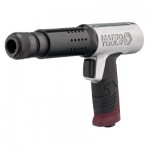 Matco's Long Barrel Air Hammer cranks out 20% more power over standard air hammers due to its cutting edge air flow design. Its patented integrated chuck allows you to quickly change chisel blades while working so you can work on more jobs in a shorter period of time. We know that working with a tool for a long period of time can cause strain in your hand(s), which is why Matco's Air Hammer has an ergonomic handle designed for maximum all day comfort.
It's time to add efficiency and ease back in to your job with Matco's Air Tools.
For more information on these items, please speak to your Matco Tools distributor or visit Matco's tool catalog at https://www.matcotools.com/catalog/.