NO AUTOMOTIVE BACKGROUND? NO PROBLEM.
Matco Tools offers so many people the opportunity to start a new adventure. The path on that adventure to become your own boss can often lead you to unexpected places. Learn more about some of the types of career paths that have led to Matco franchise ownership, and how they are as varied as the people who are behind the wheel of a mobile tool truck.
Here are a few examples of interesting career changes and their success stories:
The Funeral Director
C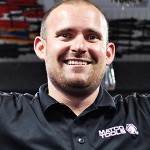 raig W. of Shreveport, LA, went to school to become a funeral director and held this career for six years. Growing tired of the long hours, having to work nights and spending holidays away from his family, Craig found himself looking for other options. After leaving this position, he began working in the uniform industry, but found that working in a corporate environment wasn't the best fit for him. With that, he decided to give business ownership a try and began exploring different franchise business opportunities.
While working in the uniform industry, Craig encountered Matco distributors at auto shops and began to speak with them about their work. It was these experiences that propelled him to begin doing his research on other mobile tool companies in the industry, but with the first opportunity coming from Matco Tools, he jumped in headfirst.
Not knowing what to expect when he first got started did not stop Craig on his path to success. Craig was Matco's number one rookie distributor his first year in the business and remained one of Matco's top distributors.
And all of this comes without having any prior experience in the tool industry.
The Retail Manager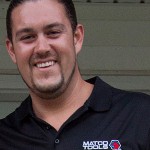 Kevin V. of Stevensville, MD, was putting in long hours as a retail store manager. He was frustrated since he wasn't seeing a dime more in his paycheck or receiving any appreciation for his effort. Looking to start something of his own, Kevin began to search for a solution.
The biggest challenge he faced was finding something he could do on his own that wouldn't require an overwhelming start-up cost. He wanted to be able to work for himself and still be profitable relatively quickly. That's when he looked into a Matco Tools franchise and found the solution to his problem. It seemed so well thought out, thorough and affordable that he believed owning a franchise was the perfect decision. Plus, Matco offered a great in-house financing program - another great benefit.
Kevin has grown his start-up franchise into a successful business. He sees the direct results for the effort he puts in and is rewarded in a way that he's always desired.
No longer "working for the man," Kevin is his own man now.
The Bakery Sales Manager
Dan B. of Grove City, OH, worked for a wholesale bakery bread company as a sales manager before becoming a Matco franchise owner. He worked in that field for 20 years before getting tired and wanting a change. He managed different routes and sales people, but at the end of the day, what he wanted most was independence and to reap the rewards of having his own business.
Dan started to look into tool companies and talked to all of them. He found that, of all the organizations her explored, Matco impressed him the most. He felt Matco had such a great training program and support that he knew he would need to succeed. Add in the start-up financing options and he was sold.
Dan had very little experience in the automotive industry, yet within a year's time had gained such a broad understanding of Matco products that he was able to build trusting relationships with his customers.
See Melissa's Story:
A Solution to Any Situation
For those individuals who are looking for their next professional adventure and want the freedom to do it their own way but still feel fully supported, a Matco Tools franchise is the ideal solution.
By offering the building blocks that establish the foundation for a better life, Matco continues to reach people who have an opportunity to change their lives by taking the next step and going into business for themselves.
Learn more about Matco Tools franchise opportunities today and get on the path of achieving your dreams. https://www.matcotools.com/franchise/