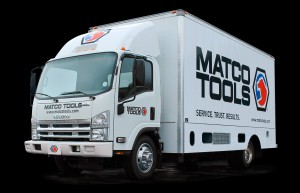 Looking for a career where you get to call the shots and create your own schedule?
Our smaller truck franchise offering, Matco 225, may be the perfect fit for you.
The great thing about Matco 225 is that it fits your needs and schedule while still giving you the benefits of business ownership without overextending yourself. If you're looking to supplement your income or scale down from a 5-day work week, Matco 225 could be the best fit for you.