READY TO MAKE A CAREER CHANGE?
Matco Tools Offers an Opportunity to Own Your Own Tool Franchise.
Boston, Massachusetts is a vibrant city that offers residents a long list of activities. Countless neighborhoods are home to more than 600,000 residents. In such a busy city, people are always in the car driving to and from work, home and of course, Red Sox baseball games. But when your car breaks down, life is put on hold; you're carpooling with friends and family to get places you need to go.
Becoming a Matco Tools distributor allows you to get Boston's residents back out on the road fast by supplying technicians with the newest, most innovative automotive tools on the market. Not to mention you get to run your own business and call the shots on a daily basis.
See how many available tool truck franchises are for sale in Massachusetts.
There's no overhead or boss – you get to become the best boss you've ever had!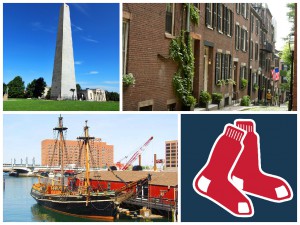 Not many people working a 9 a.m. to 5 p.m. job can say that Fenway Park and the Boston Tea Party Ships & Museum are landmarks they pass everyday going to and from work. As the capital of Massachusetts and the central hub of the state, there will always be technicians needing the best tools from Matco in order to get Bostonian's' cars up and running and back out on the road.
New Matco routes in Boston offer franchise owners an exclusive geographic territory that has at least 325 potential customers. With Matco, you lease a new or used truck, buy an initial inventory and start visiting the 325 potential customers that have already been informed about your arrival. There's no need to worry about finding your own customers, because all you have to do is simply show up to the shops on the route we have created for you.
When you become a Matco Tools distributor, training starts before you even step foot in a Matco store and continues through your entire career. We know that time is money, so we created training tools that are aimed to help you achieve your goals and make the most of your time. Our training program focuses on your long-term success, training you on virtually all areas of owning your own business, from product asses to financial discussions
The best part of becoming a Matco Tools Distributor is that you can provide your family with the life you've always wanted.
Want to take a family vacation? Take it. With maximum flexibility and financial growth, you can accomplish thing
If you're still not sure if this is the right fit for you and your family and are feeling uneasy about selling and running your own store, that's natural. Matco will provide you with a ton of support so you can feel comfortable and confident on your route. We even handle the marketing for you!s that were always out of reach to make for a better life.
Note that Matco can provide up to 100% of your franchise financing in-house if you qualify. We will work with you from the very start to plan and achieve your goals. Hit one out of the park and take the fast track to becoming a Matco Tools Distributor.
Get a FREE "See How a Matco Franchise Works" report to find out if Matco is right for you with no obligation to commit. It's time to make a change and become the best boss you've ever had!